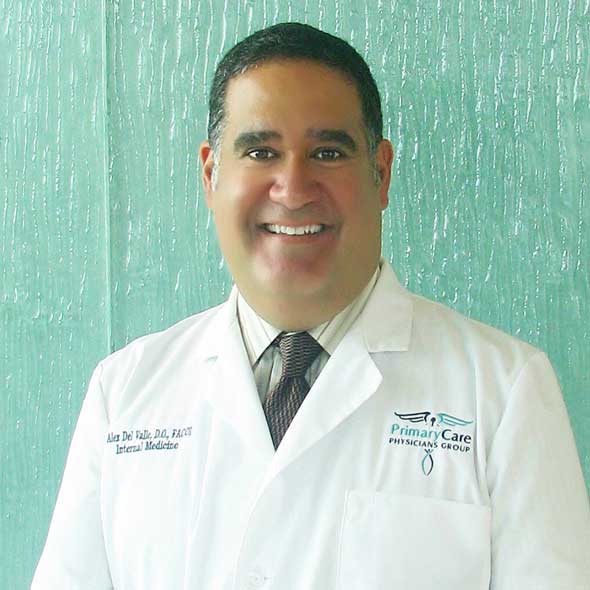 Dr. Alejandro Del Valle was born and raised in the Miami area. He attended Boston University where he received a Bachelor's Degree in Human Physiology in 1997. He then attended the New York College of Osteopathic Medicine where he received a Doctorate degree in Osteopathic Medicine in 2001. He subsequently completed his Internal Medicine residency at Mount Sinai Medical Center in Miami Beach, FL, in 2004, where he served as Chief Resident in Internal Medicine.
Dr. Del Valle is currently board certified by the American Osteopathic Board of Internal Medicine and is a Fellow of the American College of Osteopathic Internists. Dr. Del Valle has also served as the Associate Program Director of the Internal Medicine Residency Program at Mount Sinai Medical Center. He is currently a partner at Primary Care Physicians Group and Beach Medical Associates.
"Dr. Del Valle besides being an excellent doctor, is courteous and makes himself available 24/7. If you are going to go 'concierge' PrivaMedis is the way to go

."

R.P.