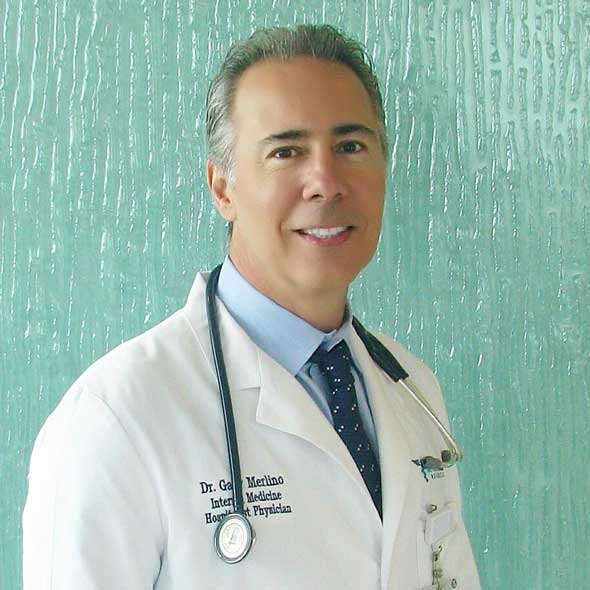 Dr. Gary J. Merlino grew up in South Florida. He holds a Bachelor of Arts Degree from the University of South Florida and a Bachelor of Science Degree from Florida International University. In 1992, he graduated from Southeastern University of the Health Sciences (now Nova Southeastern) with a Doctorate degree in Osteopathic Medicine. In 1996, Dr. Merlino completed his Internal Medicine Residency Mount Sinai Medical Center in Miami Beach.
As a founding partner, he was instrumental in establishing Primary Care Physicians Group as one of the top Internal Medicine practices in Miami Beach. Dr. Merlino is board-certified by the American Board of Internal Medicine and is a Fellow of both the American College of Physicians - American Society of Internal Medicine and the American College of Osteopathic Internists.
In addition to his clinical practice, Dr. Merlino serves as Director of Medical Education Osteopathic Internal Medicine Residency Program at Mount Sinai Medical Center. He is also Assistant Dean of Clinical Studies at Nova Southeastern University, College of Osteopathic Medicine. Dr. Merlino is active within professional and charitable organizations. He is one of the founders of the Sabina Merlino Memorial Fund, a charity that assists local cancer patients.